March / 2019

CENERO accompanies the renovation of the consumer center as an energy strategist
The Konsumzentrale Leipzig is a landmark in the west of Leipzig. Almost everyone in Leipzig is familiar with the office building designed by the architect Fritz Höger at the end of the 20s of the 20th century with its clinker brick front and the striking windows on the side of the Karl-Heine Canal. But the complex itself consists of several existing buildings around a courtyard. An old and a new office, two warehouses, workshops and an administration building from different construction times served the needs of the strengthened consumer association. The consumer center thus took a central place in the Plagwitz industrial area.
Reviving this central role and aligning the commercial complex with contemporary, modern work is the claim of the Berlin project developer MIB AG, which has had its Leipzig headquarters in the neighboring Stelzenhaus for almost 20 years and has recently been responsible for the renovation and marketing of the Site is responsible. A bright new building should close the green, central courtyard in the future; short distances, recreational and communal areas promote the needs of the new work generation today.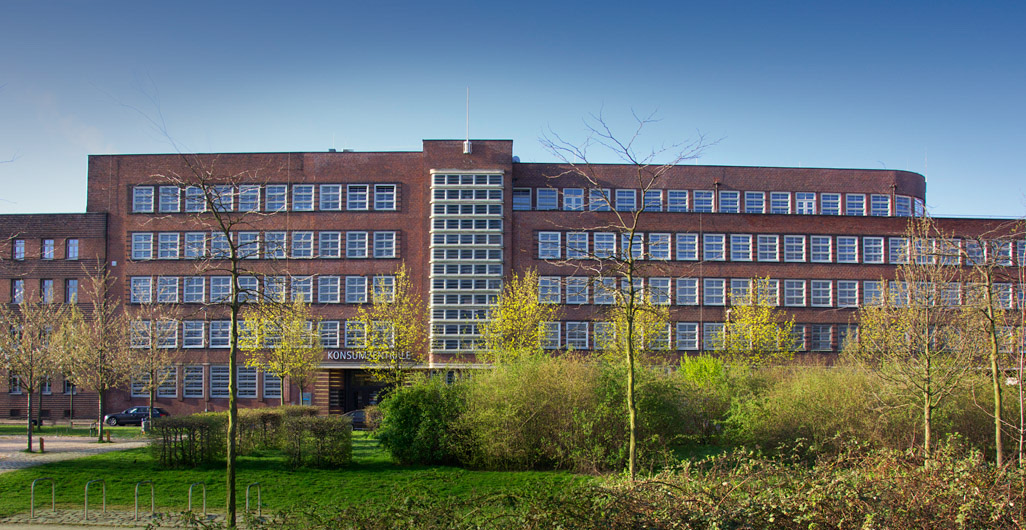 Leipzig Consumer Center
"We also rely on the expertise of CENERO when developing the consumer center, because we are convinced of its holistic, sustainable approach. It is important to optimize ongoing operations while maintaining the existing structure and to set up new, efficient structures in parallel. We want to promote topics such as e-mobility." Maik Mehlhose from MIB describes the collaboration with CENERO.

E-mobility is an important factor in the attractiveness of the location for deliveries, visitors and employees. Parking spaces and car sharing partnerships for e-bikes and e-vehicles are planned. CENERO is testing the use of charging stations with bidirectional storage systems, which, on the one hand, ensure the rapid charging of the electric vehicles and, on the other hand, can relieve the mobile energy storage, if necessary, of peak times in the complex.
Consumer Center website:
Your Energy Strategist
As an independent energy strategist specializing in network operation, contracting and electricity / gas delivery, we use our real estate expertise for the sustainable energy supply of industrial areas and commercial properties.
CENERO Energy GmbH
Industriestr. 95
04229 Leipzig
Telephone: 0341 - 25 63 38 00
Telefax: 0341 - 25 63 38 99
E-Mail: post@cenero.de