September / 2020

Green electricity from the roof - CENERO establishes an innovative tenant electricity model in Chemnitz
How can one make residential buildings in the city more energetically attractive for tenants? For the portfolio of the project developer MIB AG in Chemnitz, CENERO Energy GmbH has developed and implemented various approaches.
One idea: produce electricity directly on the roof. On several smaller apartment buildings with 12-20 units each, e.g. around the Brühl, photovoltaic systems now capture the sun's rays and convert them into energy. This tenant electricity model secures the electricity supply and is inexpensive. The tenants produce green electricity on their own house, which can be fed into the house electricity and used for their own needs.
"This is about cost savings, but also about attitude. Our tenants know for sure that this is really green electricity and that it was produced on site," says Veit Fischer, Managing Partner of MIB, the decisive argument for implementing the idea. The consistent thinking in the interests of the tenants is exciting - and CENERO should like to continue here, e.g. with the CENERO tenant app, which visualizes energy consumption for tenants and makes it controllable.
Another idea was implemented for a large existing package: CENERO checked and analysed the existing supply contracts and was ultimately able to find savings potential in the gas supply. This enabled savings of almost 14% to be achieved across the portfolio.
In Chemnitz in particular, "second rent" is a competitive advantage for project developers. Above all, however, the residents benefit, as Veit Fischer sums up: "It's nice that we can tell our tenants that the operating costs are lower than those of the neighbours."
Your Energy Strategist
As an independent energy strategist specializing in network operation, contracting and electricity / gas delivery, we use our real estate expertise for the sustainable energy supply of industrial areas and commercial properties.
CENERO Energy GmbH
Industriestr. 95
04229 Leipzig
Telephone: 0341 - 25 63 38 00
Telefax: 0341 - 25 63 38 99
E-Mail: post@cenero.de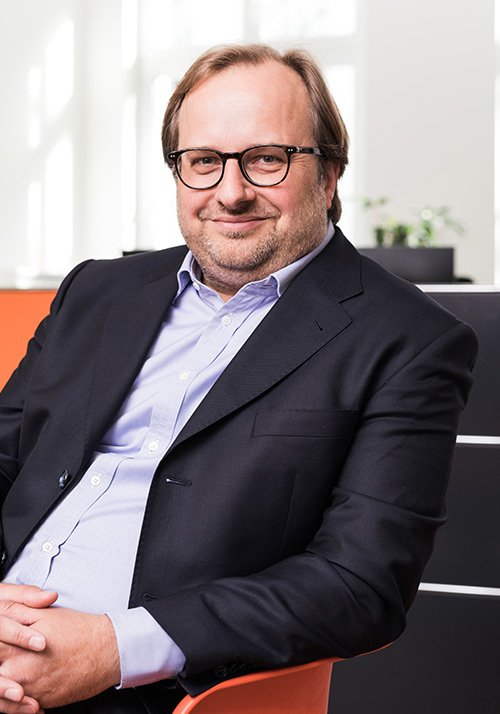 All thinker
Gerrit Baumann
Managing Directors
T 0341 / 256 338 00
E-Mail schreiben