Contracting

Contracting is the optimal solution for operating energy generation plants economically, sustainably and efficiently. We explain how it works.
The Scottish steam engine optimizer James Watt already knew the contracting principle:" We will provide you with a steam engine free of charge. We will install it and take over customer service for five years. We guarantee that the coal for the machine is less costs than you currently have to spend on horse feed, and all we ask you to do is give us a third of the money you save. "
The idea behind it: Experts replace outdated technology with new innovative solutions and help the client at significantly lower operating costs. The experts are paid with part of the saved amount. Today, this principle is known as contracting. It is used in very different areas: both for the renewal of lighting or systems and for supply contracts for electricity or gas.
Example of an energy system: At the beginning, contracting partners like Cenero determine the savings potential of the existing system and give recommendations for efficiency-enhancing replacement investments. The next step is to implement these with suitable measures and to reduce consumption and CO2 emissions.
Example of supply contracting: Suppliers like Cenero buy primary energy and achieve excellent conditions through professional tenders and in-depth market knowledge. Customers benefit from these within a contractually agreed term.
---
Advantages of contracting:
No own investment and capital commitment
Lower energy costs
Legal and technical requirements are fully met
Full guarantee during the entire contract period li>
Reduction of emissions
---
Are you interested in a contracting offer? We advise you comprehensively and individually.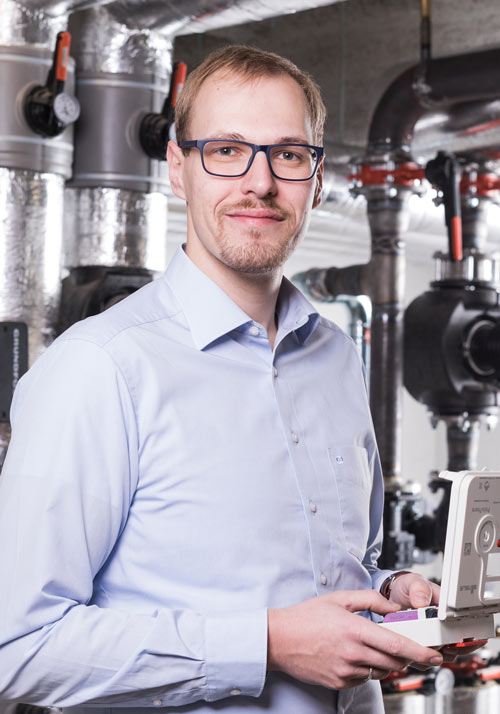 Tech guru
Martin Rohnstock
Project Engineer
T 0151 / 298 074 68
email