Real-time consumption recording

Consumption values ​​measured in real time are an important step to precisely record and then control all energy flows of a company or property.
Thanks to modern measurement technology, extensive amounts of data can now be measured in real time. This gives you the opportunity to keep an eye on all current consumption and gain better control over your billing data. With real-time data, you can easily check the plausibility of your energy consumption - whether electricity, heating or cooling - analyse and optimise the consumption behaviour of your customers, as well as identify incorrect measurements and create accurate invoices.
Various instruments are suitable for real-time consumption measurement, depending on the type of energy. With mobile ultrasonic meters, we measure all fluids and gases every second. Rogowski coils, on the other hand, are used for short-term and highly sensitive recording of electricity consumption. The installation of the measuring equipment is usually done quickly - without interfering with ongoing company processes.
CENERO offers you the complete package: qualified experts for installation, modern measuring instruments as well as verification and evaluation of already existing meters including remote reading. In addition, we prepare power quality analyses according to DIN EN50160.

We would be happy to advise you in more detail on this topic.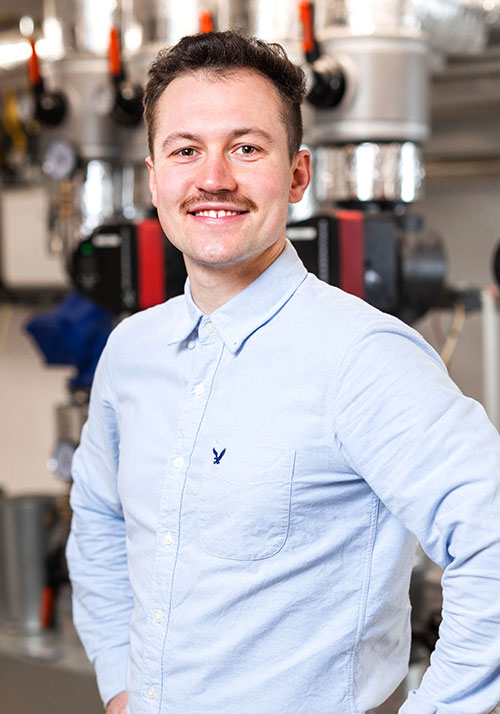 Transformer
Lennard Rabich
Project Engineer
email