October / 2019

CENERO explores viable synergies for energy efficiency with e-mobility concepts
Driving to the Leipzig Baumwollspinnerei with car sharing is quite common among the people of Leipzig. Preferably, of course, with EVs. Since the car-sharing provider teilAuto has now also extended the coverage area of the free-floating fleet named cityflitzer to the west, it is time to revise the e-mobility solutions.

Initially, CENERO Energy GmbH installed new e-charging points and parking spaces on the Spinnerei site. Now, CENERO is thinking ahead in the second step. Simon Baum, project manager at CENERO, explains the approach of the energy concept that CENERO submitted as part of the EU SPARCS project: " We want to make it attractive for visitors to travel to the Spinnerei by EV on the one hand, and on the other hand we want to use e-mobility to create synergies for the energy efficiency of the site."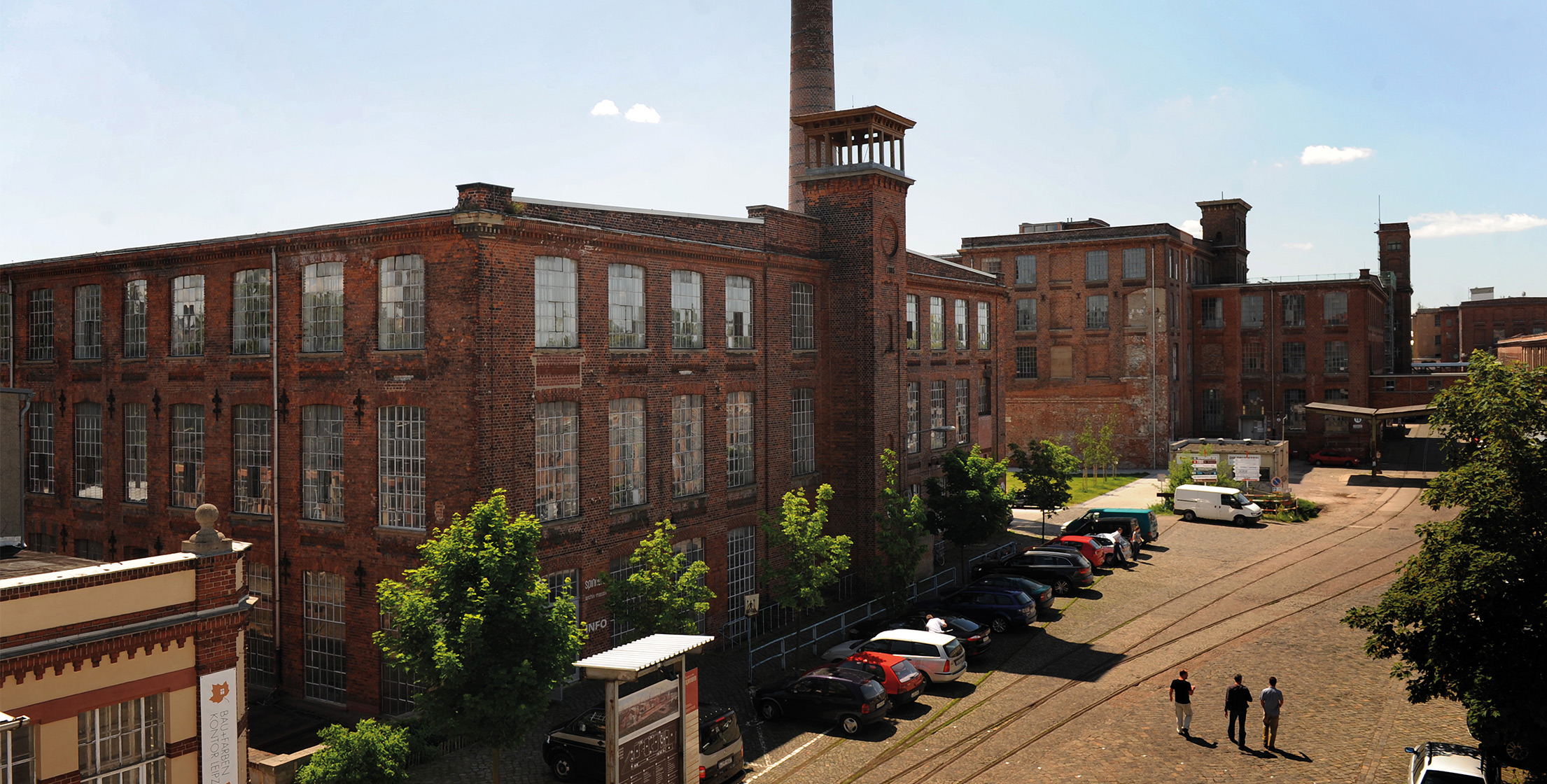 View of the grounds of the Leipzig Baumwollspinnerei
The CENERO concept is based on innovative charging solutions. The high-performance charging points enable the car to be charged much more quickly. So if you arrange to go for a coffee and a walk through some of the galleries, you can certainly sit in a fully charged car afterwards. The columns work 10 times faster than domestic charging sockets.

The bidirectional charging system is also intended to act like a storage system. As it can charge and discharge, selected e-cars parked at the Spinnerei can be used as temporary storage to balance out peak times in energy production and demand. This concept is part of the EU's SPARCS programme, which supports technology across Europe that promotes the development of sustainable, independent energy systems, precisely because it supports the semi-autonomous energy supply of the site.
Your Energy Strategist
As an independent energy strategist specialising in network operation, contracting and electricity / gas supply, we use our real estate expertise for the sustainable energy supply of industrial areas and commercial properties.
CENERO Energy GmbH
Industriestr. 95
04229 Leipzig
Telephone: 0341 - 25 63 38 00
Telefax: 0341 - 25 63 38 99
E-Mail: post@cenero.de