August / 2020

CENERO supports the master plan for the efficient and ecological expansion of district heating by Stadtwerke Böblingen
The network in Böblingen is to be transformed into a sustainable energy system that can provide district heating reliably and cost-effectively, primarily from ecological energy sources. CENERO Energy GmbH has consulted Stadtwerke Böblingen on energy issues for several years and actively helped to develop the outline of ideas and project descriptions for a joint project, which will soon deliver its first results. "Transformation of an existing network and innovative load management of diversified non-fossil heat generators" is the name of the project in which engineers from the Technical University of Dresden are working with the Böblingen municipality to create the master plan for sustainable district heating supply. BBFly is what the partners now call it in confidently abbreviated form when exchanging work. CENERO is involved as a coordinator and supports the network partners in solving energy related issues.
The Federal Ministry for Economic Affairs and Energy is funding the project and attests to its national exemplary effect, because many municipal utilities are facing similar challenges and replication effects will result. The research results are to be transferred to the heating networks of other municipal utilities. This makes the research project a trend-setter for the entire energy sector.
"District heating is the key to the energy transition. We must and want to save energy and CO2 in order to preserve a world worth living in for future generations," confirms Alfred Kappenstein, Managing Director of Stadtwerke Böblingen. "We are therefore very pleased to be able to conduct research on this three year lighthouse project together with TU Dresden."
The heat transition presents municipal utilities with the challenge of generating heat at socially acceptable prices and transforming the grids from the standard 2.0 to 4.0. At its core, it is about reducing losses, lowering temperatures, generating district heating from renewable sources, advancing digitalisation and ensuring security of supply in all of this. Stadtwerke Böblingen is already well established for this to some degrees. Approximately 70% of the heat is generated by a residual waste power plant. In an island network, the gradual conversion to renewable energies is to be investigated. However, the energy grid in Böblingen is becoming outdated. High temperatures are run in the networks and the heat is transferred to the connected customers via house connection stations that are often aged. One of the major tasks is therefore to reduce heat loss by lowering the temperatures. Currently, heat is generated at 120°C. It is now being examined whether the temperatures can be lowered to 100°C or less from the get-go.
This is exactly where the research part of TU Dresden comes in. The scientists have developed a network simulation that simulates the entire network in Böblingen with regard to the reduction of the flow temperature. Mobile measurements on customer and network systems are to provide clarification on the question of whether all systems and pumps function with this and whether the supply remains secure.
"Stadtwerke Böblingen has a mammoth task ahead of it - both in the expansion and in the existing plants," says Clemens Felsmann, Professor of Building Energy Technology and Heat Supply from TU Dresden, "We are pleased to be able to take part in such a transformation project in order to further develop district heating on site for the future."
As an energy strategist, CENERO is supporting TU Dresden in a number of special technical issues. The exciting part for the energy experts is whether it will be possible to reduce the high temperatures and whether the physical grids and facilities will be able to handle it. In this way, renewable energy can be efficiently integrated and heat can become more sustainable.
The project has been running for three years in several work packages since mid-2019. After the inventory, the heating system with its power plants, grids, meters, customer stations and operating parameters was examined in detail in order to define a transformation strategy. Currently, the phase of network simulation, digitalisation and system optimisation is underway, which, among other things, also deals with the economic efficiency and technology of integrating renewable energies as well as incentive systems for district heating customers. The optimisation proposals will flow into an initial paper that will be ready in October 2020 as a basis for decision-making for the next step.
Your Energy Strategist
As an independent energy strategist specialising in network operation, contracting and electricity / gas supply, we use our real estate expertise for the sustainable energy supply of industrial areas and commercial properties.
CENERO Energy GmbH
Industriestr. 95
04229 Leipzig
Telephone: 0341 - 25 63 38 00
Telefax: 0341 - 25 63 38 99
E-Mail: post@cenero.de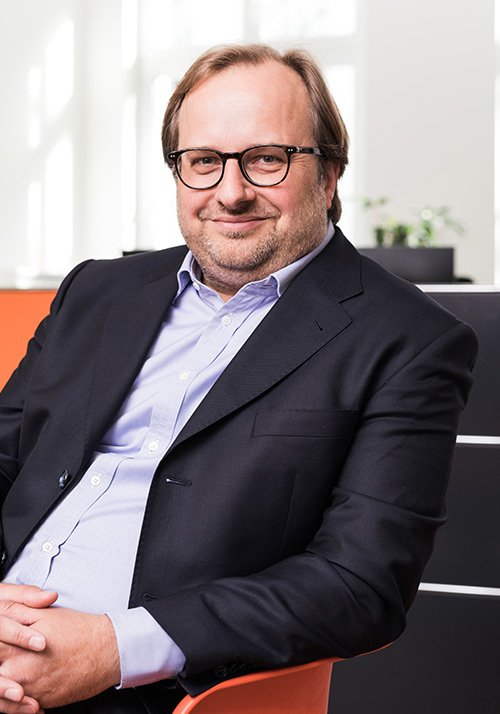 Mastermind
Gerrit Baumann
Managing Director
E-Mail schreiben