Case study

How we strategically assess and optimise hotel facilities in terms of energy supply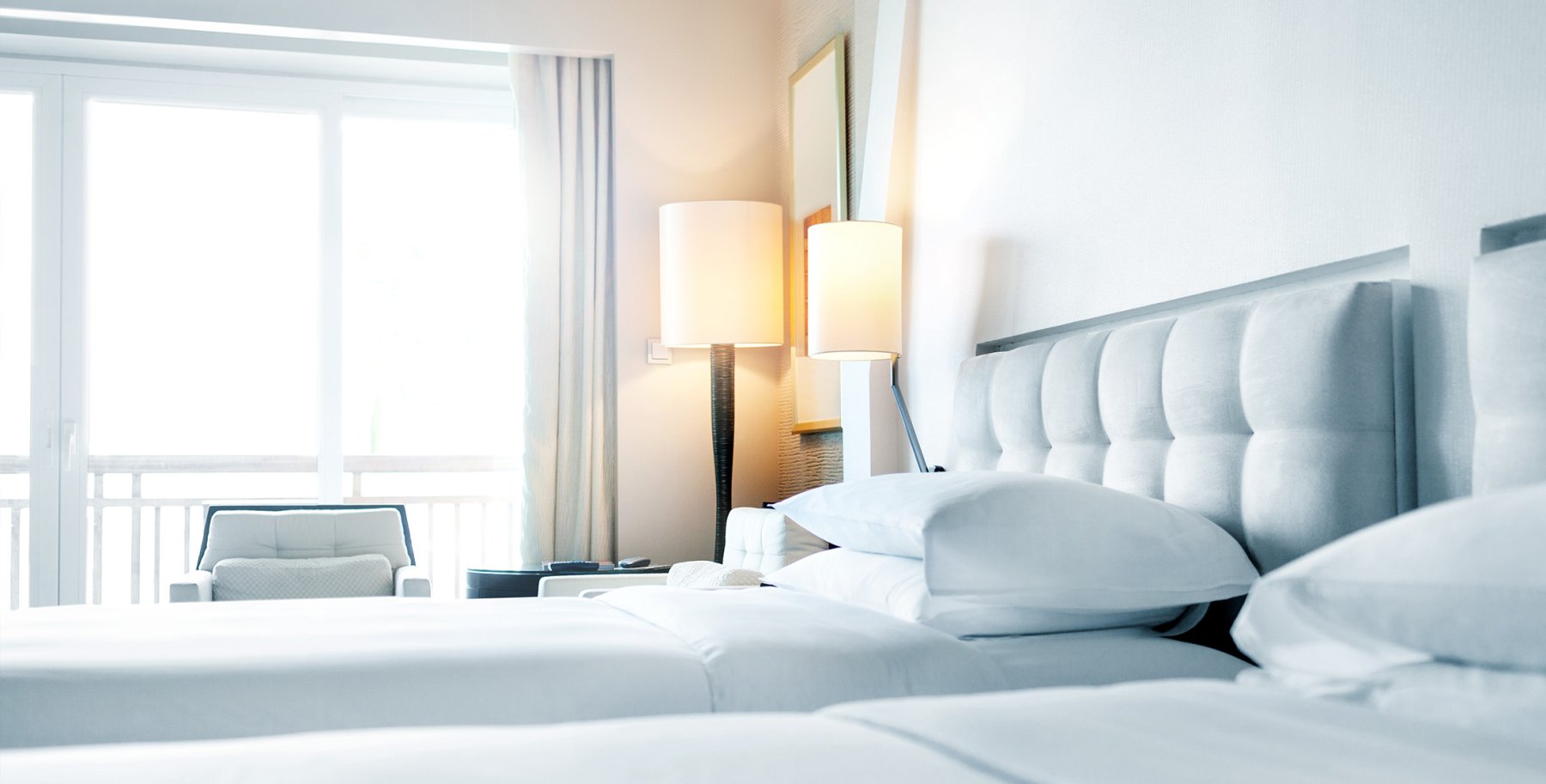 The focus is on the people
Throw yourself onto a freshly made bed, look through room-height windows at a new city to be discovered, the TV is on continuously, and the heating is turned up. Hotels are feel-good havens. The challenge lies in balancing economic efficiency and the well-being of their guests. The comfort of the guests is the original business model, and this comfort is increasingly measured by individual needs.
For the holistic approach to energy in a hotel, we need to consider this individuality. In particular, the heat supply and ventilation, which has a direct effect on the temperature of the rooms, should be individually controllable and at the same time subject to a central, efficient concept. With an average occupancy of 70%, dealing with peak times and intelligently planned heat controls of unused rooms plays an important role here.
Depending on the size of the hotel, especially in hotels with an associated wellness area and/or swimming pool, we design a synchronous supply system using technology that is mutually beneficial.
In existing buildings, we always start with a system analysis and also consider the construction history. Often, partial concepts for energy saving were implemented in different phases. In the case of expansions or extensions, however, it has also been the case that different energy concepts suddenly overlap. Since we always combine the economic and technical aspects of your energy supply, we will independently inspect the existing systems and will not try to sell you an entirely new system just for the sake of it.
In additio, it is important to define goals at the beginning of the project, especially with regard to budgeting for hotel owners. Is the focus on compliance with current legal regulations such as thermal insulation? How much does cutting cost in the long run play a role? Or can an energetic concept based on renewable energy become part of the hotel's marketing objectives? Depending on the focus, we recommend and ensure the correct energy supply concept, individually tailored to you and your guests.
Specifics
In a hotel, guests expect a higher standard than at home. At the same time, economic efficiency is a must for hotel operators. Intelligent energy supply is an essential building block for this.