Case study

How we strategically consider and optimize hotel facilities in terms of energy supply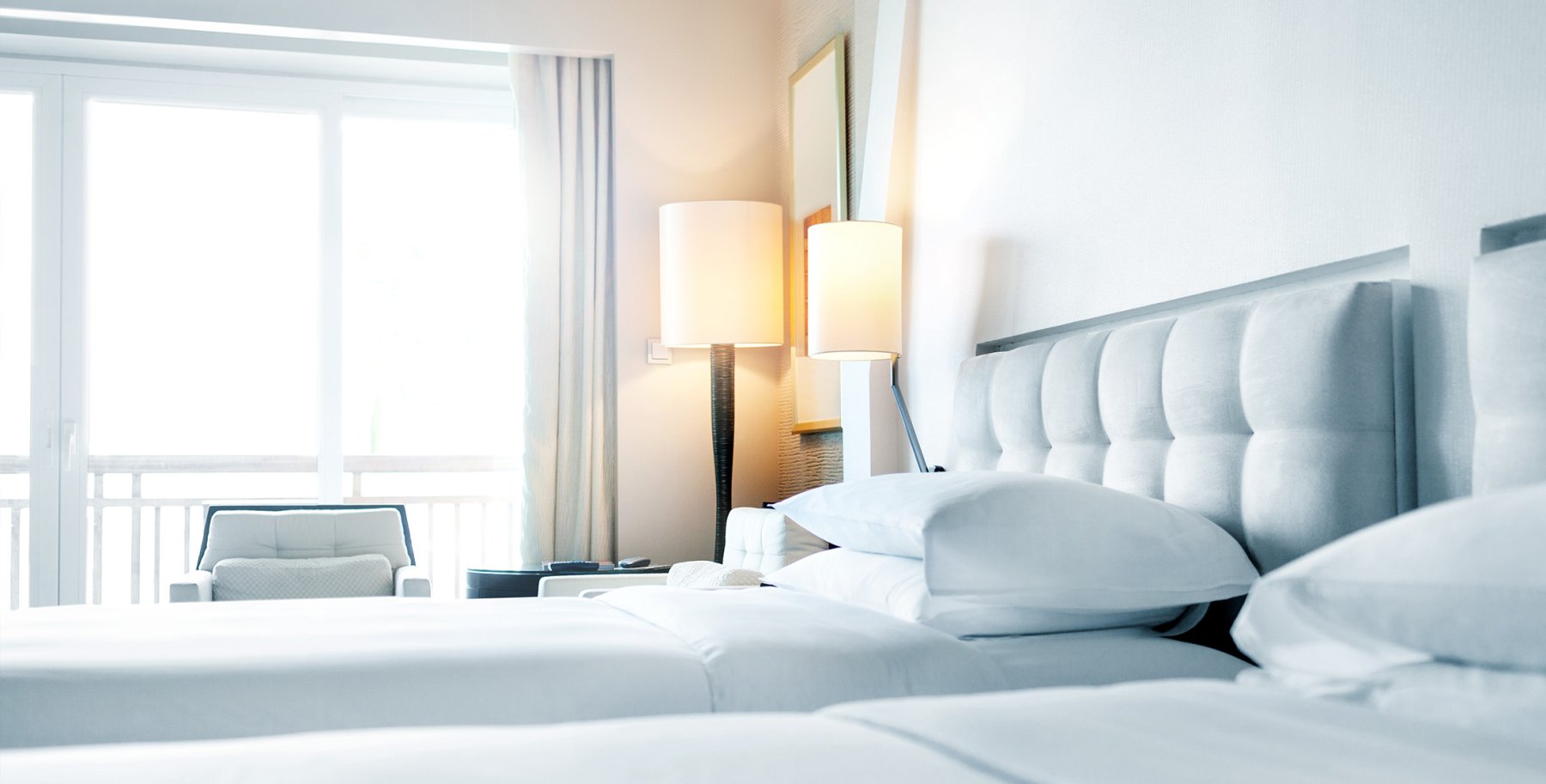 The focus is on people
Throw yourself on a freshly made bed, look through a floor-to-ceiling window at a new city to be discovered, television in continuous operation, turn on the heating. Hotels are oases of well-being. They have to struggle with the balancing act between economy and the wellbeing of guests is the original business model, and this comfort is increasingly measured by individual needs.
For a holistic view of the energy in a hotel, this means for us to plan for this individuality. In particular, the heat supply and ventilation, which has a direct effect on the temperature of the rooms, should be individually controllable and at the same time subject to a central, efficient concept. With an average bed occupancy of 70%, it is important to deal with peak times and to plan the heat control of unused rooms intelligently.
Depending on the size of the hotel, especially in hotels with an associated wellness area and / or swimming pool, we design a supply using technology that, in the best case scenario, is mutually beneficial.
In existing buildings, we always start with a system analysis and also consider the construction history. Sub-concepts for energy saving were often implemented in different phases. In the case of extensions or extensions, there was also the case that different energy concepts suddenly overlap. Since we always combine the economic and technical view of your energy supply, you definitely have a partner in us who checks the existing systems independently and does not want to sell you everything because of the principle.
In addition to the inventory analysis, the definition of goals at the beginning of the project is important, especially with regard to the investment situation for hotel owners. Is it about compliance with current legal regulations such as thermal insulation? How much does cost reduction play a role? Or can an energetic concept based on renewable energy become part of the hotel's market position? Depending on the focus, we recommend and ensure the correct energy supply. Individual for you and your guests.
particularities
In the hotel guests expect a higher standard than at home. At the same time, economy is a must for hotel operators. Intelligent energy supply is an integral part of this.