Shopping center

Inspect the energy efficiency of shopping centres and optimise them individually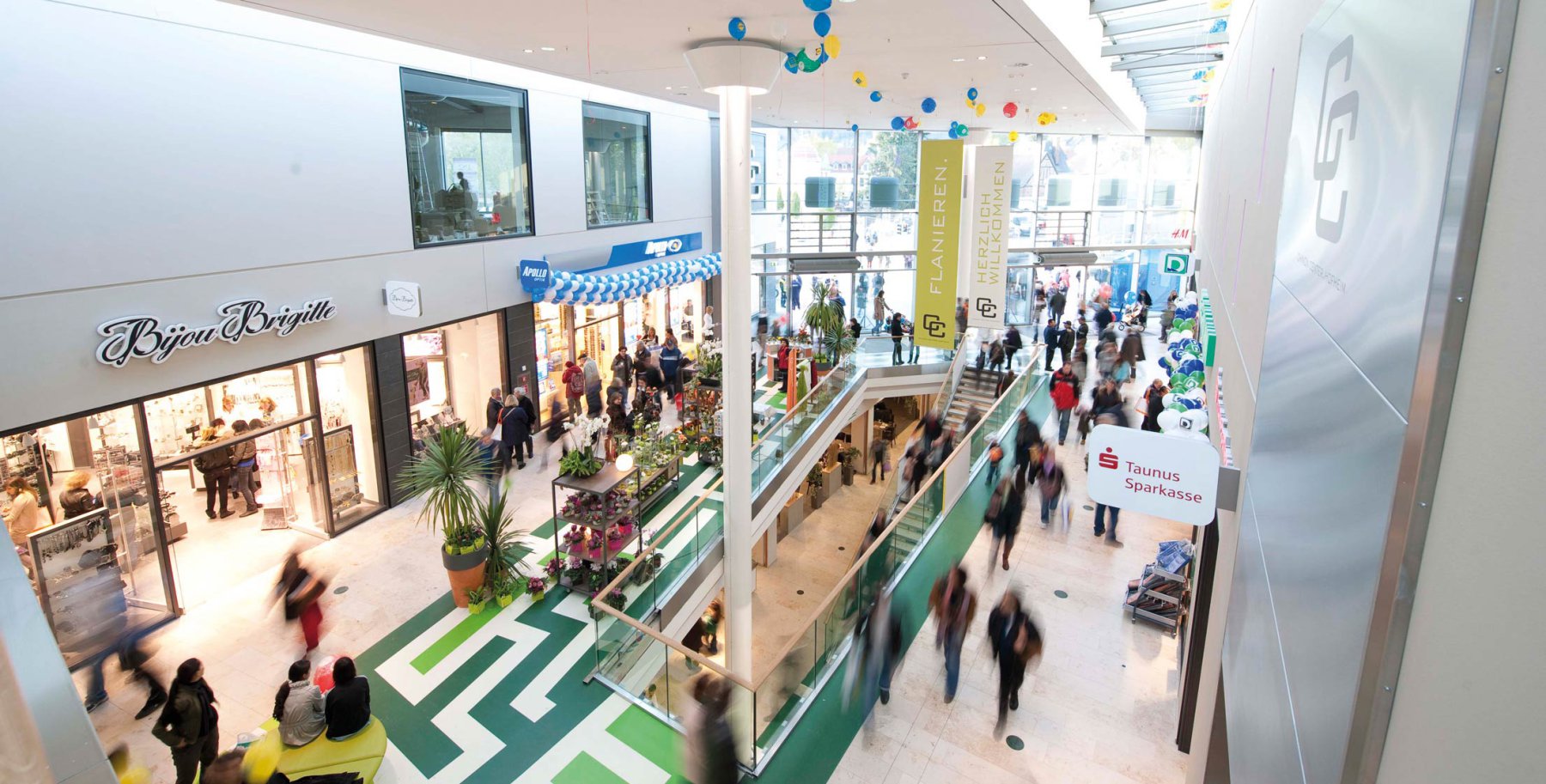 Shopping centres
The dream of all shopping mall operators: lots of people with full pockets. To achieve this, shopping centress try to master the squaring of the circle energetically. Which doesn't always make sense, at -10°C, the interior is heated and the front door remains open. In summer the interior is cooled and at the same time the heat is let in through the entrance portals. The architectural design often adds to the inefficiency; generous, high ceilings with gigantic glass surfaces entices one to shop in a relaxed manner and at the same time swallow up the respective heating or cooling in enormous quantities.
---
Where is energy lost?
One of the central topics in our examinaion of shopping centres is to track down the factors that generate losses. Where does energy get lost on the way? Due to the condition of the networks and piping systems or due to the building's structure or building material? And where, as is often the case in shopping centres, does one get rid of cold while simultaneously heat elsewhere? We advise how these errors can be meaningfully eliminated or reversed, e.g. we take the resulting 'waste' heat to where it is needed, instead of cooling it down.
---
Assign correct costs
The biggest challenge in shopping centers is the diverse tenant composition and the associated individual billing structure. For one, we clarify how to accurately bill individual tenants in shared spaces that are centrally supplied. We have developed various models for this. For another, the individual, small-scale rental spaces must be supplied with electricity, heating and cooling individually and at a reasonable price.
It is exciting to secure billing for existing shopping centres. The cables run through the shops at a height of three meters, and the tenants have integrated them individually into their store concept. The simple question of where the meter is installed alone, has caused many a grey hair to grow.
---
Therefore, to start, we analyse the building:
Where is what connected and in which capacity?
Where is something excessively large and where is it undersized?
Where do losses occur, where is energy lost along the way?
Are there energy flows that are not recorded at all?
Where is cold or heat energy released or wasted?
---
We provide independent advice on all energy efficiency related topics, and can also take on any kind of implementation for you, from billing to setting up your own networks. So far, our findings in the investment phase of shopping centres, is that electricity is usually cheaper than from public supply if we build our own network, i.e. set up an area network.
Specifics
Shopping centres have to master the squaring of the circle. They have to be economically viable in terms of energy despite generous inefficient architecture and a small-scale tenant composition.